Game-Changing SD-WAN Architecture
Eliminate the headaches of multiple provider footprints, complex routing, skyrocketing expenses, and limited connectivity and redundancy options. Better World's SD-WAN enables:
All Internet transport options: EoX, Fixed Wireless, TDM, DSL/cable, and 4G LTE

Managed SD-WAN with 4G LTE

Fast and secure performance over any network: MPLS traffic encrypted with VPN access to our MPLS network

Flexible failover options, forward error correction (FEC), and end-to-end management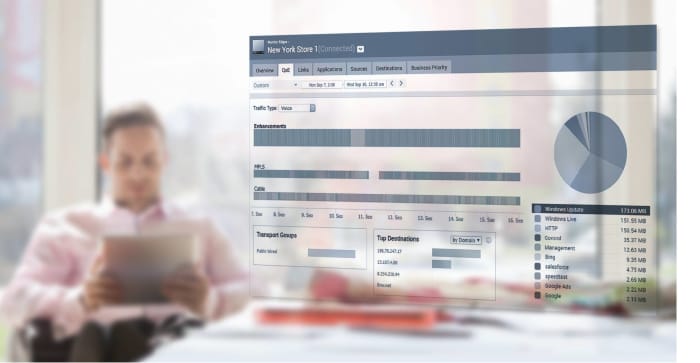 Putting SD-WAN to Work
Overcome WAN performance challenges as your organization scales. SD-WAN enables ensured application performance, business policy automation, and full end-to-end management. Use SD-WAN for a variety of functions:
Custom Profiles: An SD-WAN Managed Services Router helps prioritize network traffic to meet your objectives.

Hybrid WAN: Supplement or replace your T1 connections with a low-cost, high-bandwidth Internet connection on your existing MPLS network.

WAN Optimization: Mitigate packet loss and latency to the managed services network and increase speed of access to critical apps and information.

Active/Active Continuity: Mix and match any type of transport provided by BetterWorld or your local Internet provider to securely and seamlessly failover.

4G Continuity: Keep your business moving with automatic failover to 4G LTE connectivity for mission-critical apps.

© 2002 - 2020 Betterworld Technology, LLC | All Rights Reserved