The Simple, Smart CRM for Office 365 and G Suite Teams
Nimble CRM
Have You Heard about Nimble?
Stop wasting your precious time searching your inbox or spreadsheets for valuable customer information. Nimble is a social sales and marketing CRM that will collect and store your contacts, communication history, emails and calendars onto one simple platform. And you can see this information wherever you work: in Office 365, Dynamics 365 and G Suite. You can also collect customer data from social networks and more than 130 SaaS applications. Nimble will give everyone on your team the same information to work more efficiently.
Sales and Marketing Automation

Social Business Insights

Customizable Dashboards

Group Email Marketing

Sales Pipeline Management

Native Chrome App
Unify your contact data
Automatically combine contacts, social media connections, communications, inboxes, and calendar appointments with over 160 apps and CRMs into one unified relationship manager.
Actionable, accessible contact records
Easily locate contact information and team's interaction history to access a 360-degree view of your customers and leads. You can also add notes to a record, update deal status, and access social handles.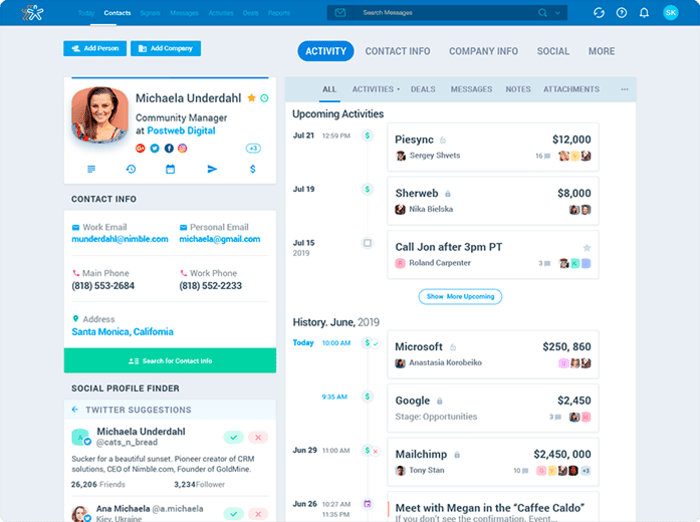 Stay organized
Segment your contacts into lists to take actions such as sending group emails to a list of contacts and more.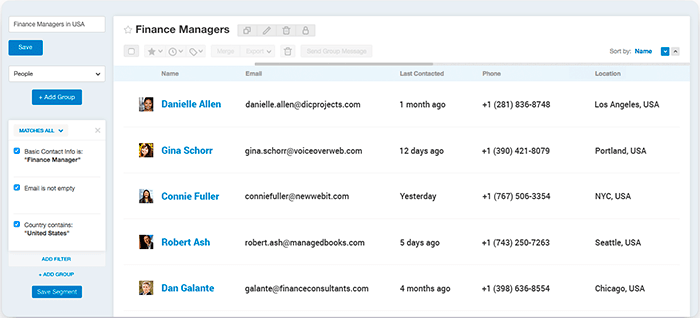 Always be top of mind
Always follow up with your follow through by setting a Stay in Touch reminder on a weekly, monthly, or quarterly basis.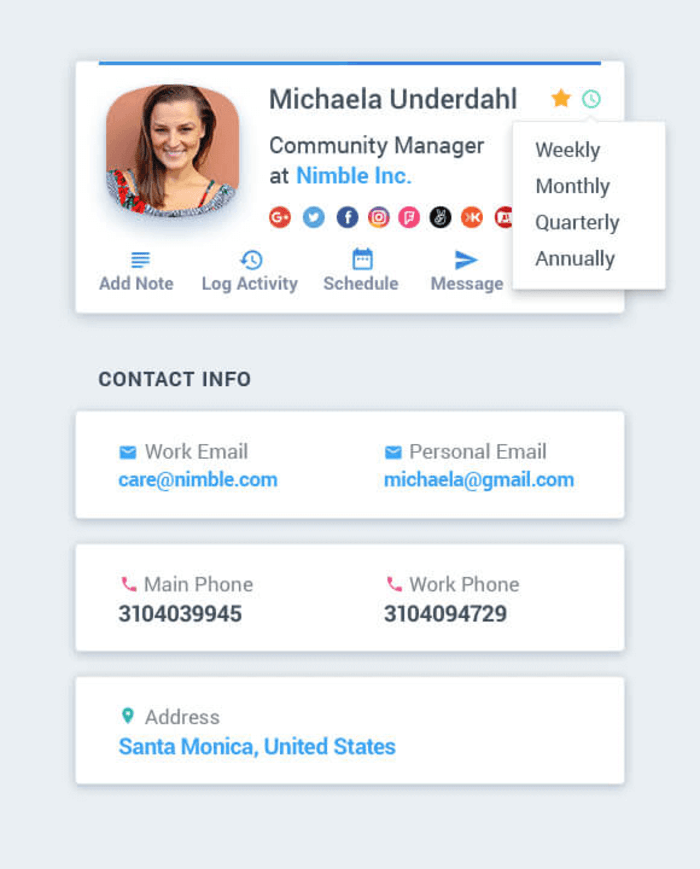 Manage your team's to-do's
Stay on top of your team's tasks, events, calls, and more with one unified activity tracking dashboard.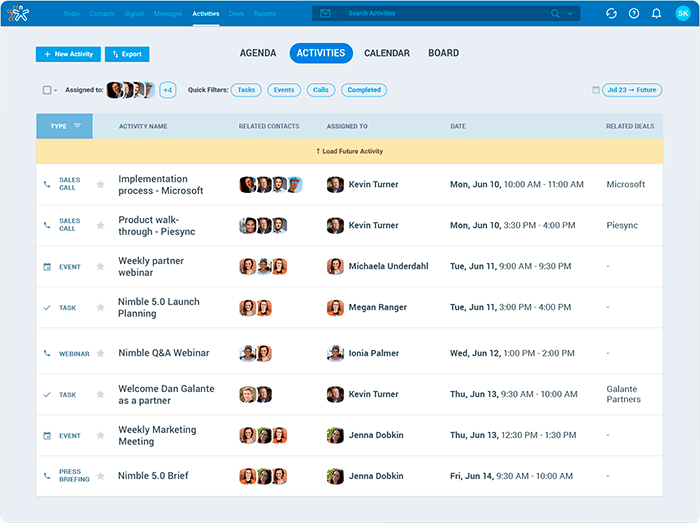 Be prepared for everything
Unify your team's calendars to get a full view of upcoming events and meetings.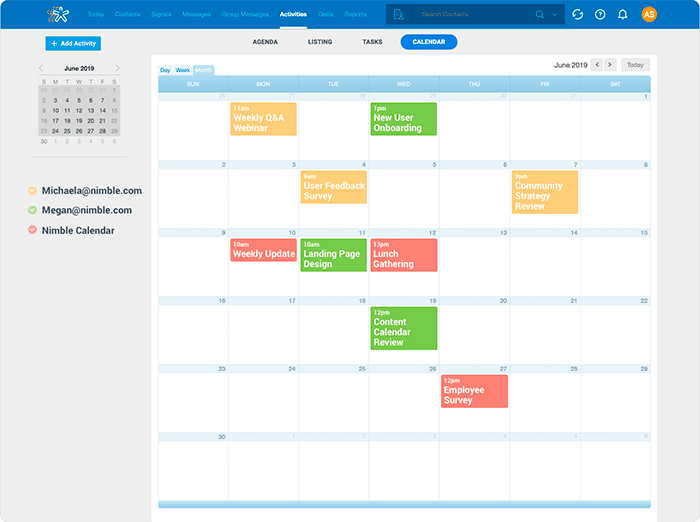 © 2002 - 2020 Betterworld Technology, LLC | All Rights Reserved